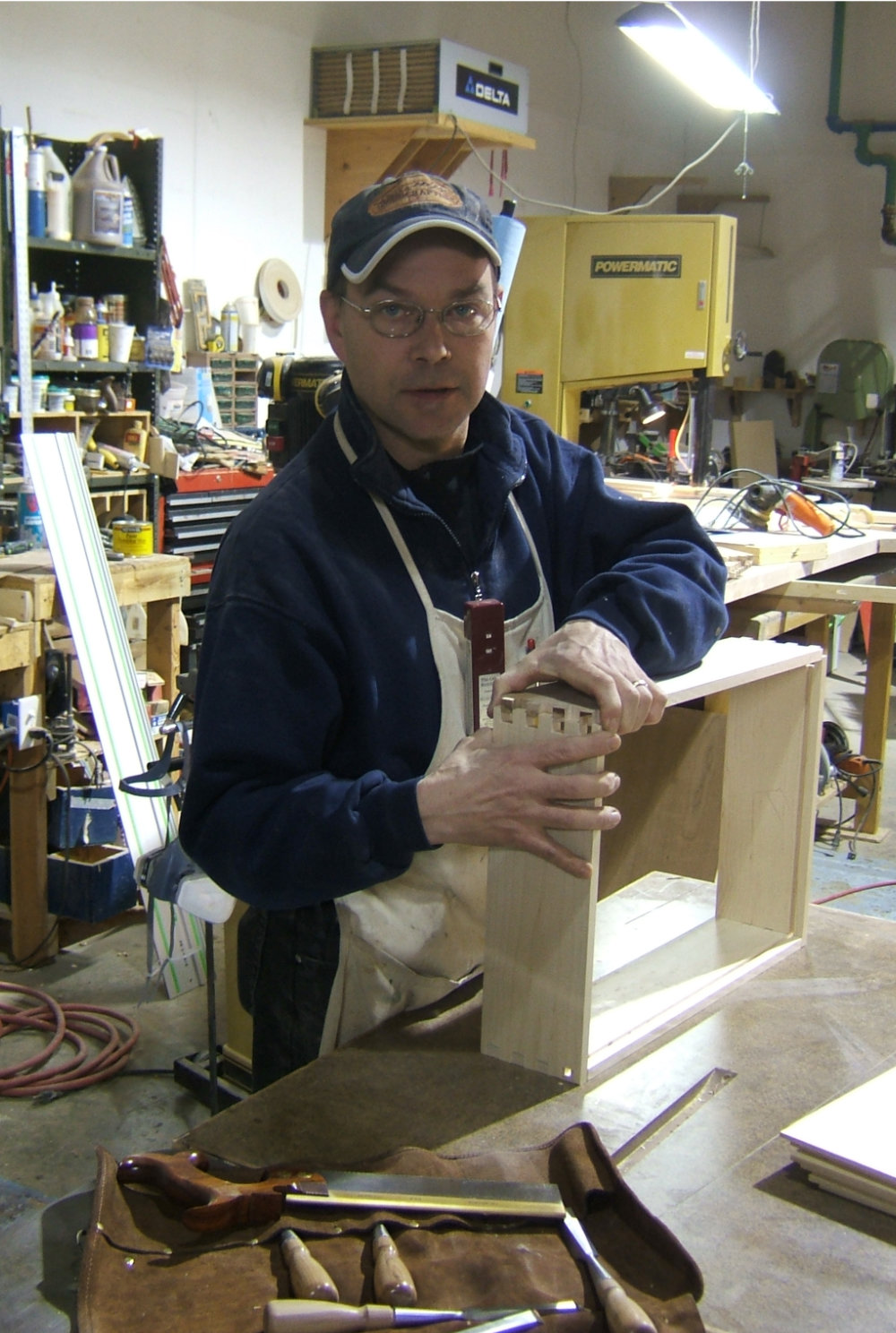 Bill Poole
Master Craftsman
Passionate about the art of woodworking, Bill Poole enjoys sharing his craftsmanship knowledge, expertise and providing exceptional woodworking services in Anchorage, Alaska.
Fine craftsmanship never goes out of style
Alaska has been my home since 1967, allowing me the opportunity to experience and observe the countless wonders of this great state. Presently I live in Anchorage with my wife Michele and my daughter Hannah.
My career as a professional craftsman got its start at East High School here in Anchorage. Arnold Geiger my shop teacher introduced me to the techniques of woodworking. Over the years I perfected those basic skills and soon realized that my passion and talents lied within the art of woodworking. In 2005 I had the opportunity to start my own business Alaska Woodcrafters, which serves the community by providing custom built furniture and furniture repairs.
I am member of the Alaska Wood Turners Association, which I helped establish here in Anchorage in 2003. I serve on the board of directors and in 2007 was the club president. For the past four years I have had the pleasure of teaching turning classes during the winter months here in Anchorage. I also do demonstrations in the Alaska Creative Wood Workers Club and always enjoy demonstrating wood turning at the annual state fair.
Wood working for me is a world of endless possibilities. It provides me with both pride and self-assurance of my abilities and character. Moreover it has allowed me to build relationships with fellow wood workers who understand and value the craft of woodworking.
Many thanks to Greg, Jeanette, and Arnold
Sincerely
Bill Poole
The Bigwigs
A few of the professional woodworkers I've had a chance
to work with and meet over the years!